Are you ready to transform your skills & passion for cakes into a THRIVING business? From free resources you can use to uplevel your business RIGHT NOW to our Cake Circle premium membership, Cake Coach Online has something for aspiring Cake Biz CEOs at every stage...
Discover what's been holding you back and fill in the gaps to get you from struggling baker/decorator to successful Cake Biz CEO
Assess your own unique strengths and use them to SET YOURSELF APART from your competition
Enter the marketplace armed with a message and done-for-you assets customized to YOUR business
Attract customers who VALUE your work
AVOID COMMON TRAPS and pitfalls that can sideline a business before it's even off the ground
TRANSFORM your passion for cakes into a thriving business
Access social media resources that you can use to get your business out there NOW
Energize your business and get guidance and encouragement from a community of aspiring Cake Biz Owners JUST LIKE YOU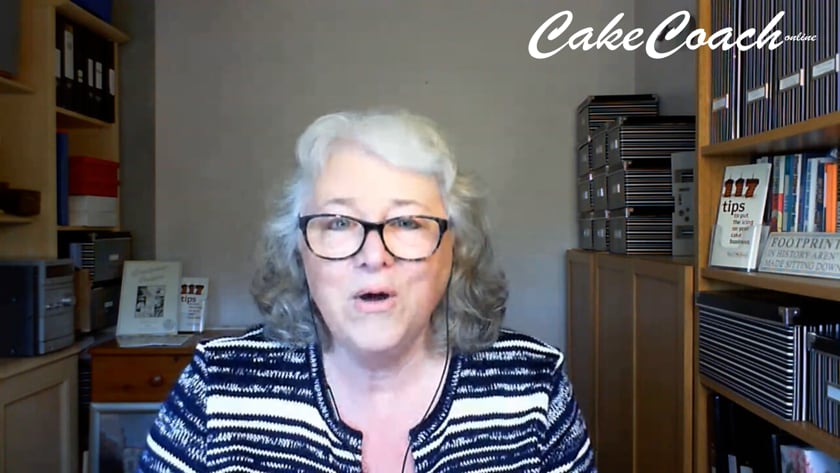 The Sweet Spot Memberships
Exciting news for both hobby bakers and cake decorators looking for help.
CakeCoachOnline has the advice and guidance you need.
Looking to start or build your home bakery or cake decorating business?
Discover our Sweet Spot Memberships and all that they offers. Doors open a handful of times per year.
Get the most out of your Cake Business
Our Most Popular Products
Karen MacFadyen
Creator - CakeCoachOnline
ABOUT CAKECOACHONLINE
Karen J. MacFadyen is a devoted mom, award winning and successful business coach in the UK, and established cake decorator with sugar craft certification from City & Guilds.
Testimonials from Happy Customers…
Cash for Cakes System "The best online business kit so far. This is the ONLY tool needed."
"I have been baking for the past 10 years but my focus has been only on developing recipes and merely baking cakes for others. Pricing was based on what I feel was right, I realised now I was hardly making any profit! What I got with Cash for Cakes System was more than what I paid for. I have bought a few online kits on helping bakers run their business but this is the BEST so far! Thank you."
– M. Shariff – Malaysia
Going to be of great help to me
"I am sure this is going to be of great help to me as I have always had the problem of not really knowing what to charge and being told by other cake bakers that I am far too cheap!"
– Jill Heaney – South Africa
The Cake Calculator is a brilliant time-saving app – which I would gladly recommend
"Thought I would drop you a line to thank you for the cake calculator app. I purchased it after seeing it on Facebook. I'm so glad I did! It is worth every penny. As a 'technophobe' I have found this app so easy to use, from inputting my data to copying and saving my own costing sheets for future reference. So much more professional!"
– Carol Lowdon – UK
Inspiring Cake Decorators Worldwide!